Publishing day draws near.
Now for the publicity., photographs must be taken.
FILMS , MUSIC, DRAMA AND ART
Hurrah ! We have a publishing day at last. My novel 'Because You Were There' will be born on April 25th. But if I thought that by writing the book most of my work was done, then I have been a little misguided. For, if I want to share my story with lots of others, and I do, then it is now that the real work begins. Becca, my publishing assistant has already been doing some sterling work, issuing press releases, contacting potential reviewers, and arranging book events. I am making things difficult by avoiding social media, so I am hoping that word may spread via my blog. Please can you help?
But horror of horrors. Becca has also asked me for a mugshot. Whilst being keen to promote my book , I am not quite so keen to promote myself. But needs must. So I tried to render myself 'presentable' and 'Domaine des Rochers photographic studio came into being.
Camera phones are all very well, but this occasion demanded something more special. Brian dug out our trusty SLR camera , with its zoom lens, which has lain unused since our last trip to Africa. This time the focus was me...far less exciting than a sloping cheetah or a gentle giraffe...but there you are.
He set me on a chair , and started to move around the room, crouching and standing, ducking and weaving, like David Hemmings in Antonioni's film 'Blow Up.' I began to wonder whether this was a career that he should have pursued.
And the result? Well , I have never considered myself to be photogenic, and am more likely to glower for the camera than sparkle. But thanks to Brian I was relaxed enough to smile , and out of ten possibilities I chose two which will pass muster. But I do wonder why people concentrate on the appearance of the author. Shouldn't the words speak for themselves?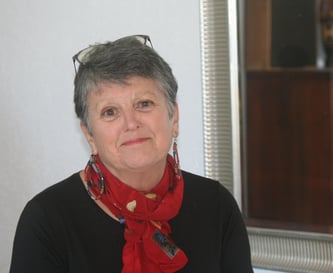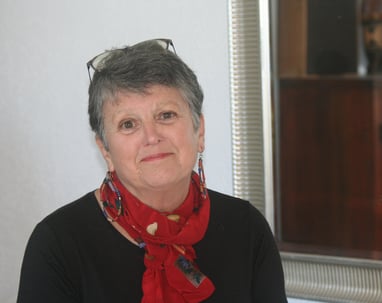 "It's a pity Claire wasn't here, Brian commented . Claire is a friend who has spent many holidays here , and she is an exceedingly accomplished photographer. She can catch a bird in flight, or the stillness of a deer with great skill. She even managed to make our rapscallion dog 'Simba' look like an angel.
As Brian wound up, I spotted movement outside the window. A red squirrel dashed down the trunk of a cypress tree and proceeded to lope around our garden, holding his lovely red tail erect as he investigated everything. He stayed for several minutes, much longer than I have ever enjoyed watching squirrels before.
"Claire would have loved that," Brian said. For sure her squirrel photographs would have been exquisite.
A further selection of Claire's photographs.