Hi ! Twenty five years ago I took early retirement from my job as a teacher. Seeking a new adventure we bought a tiny pop up caravan, and in September 2001 Brian and I set off for France. We arrived in the Languedoc as the vines were turning and the grape harvest was under way. We fell in love with the very first house that we looked at, and made our home here in the middle of a pine forest , overlooking the dramatic limestone cliffs of the 'Cirque du Bout du Monde.'
Over the years we created a new gite in the woods to which we have welcomed many many guests from all over the world, and made some lasting friendships. With two hectares of forested land there have also been many extra tasks for Brian, felling trees and growing veg. It has been hard work and great fun.
But we are both slowing down and at last I have time to think ,reflect , and write. I hope you will enjoy my blog about the pleasures and pitfalls of life in France, and maybe even explore my writing further. My first published novel is due out in 2023. It concerns "a teacher, her pupil and a very British scandal," and is entitled 'Because You Were There.'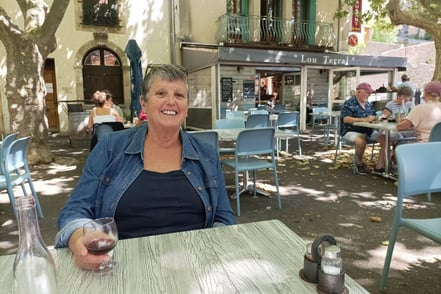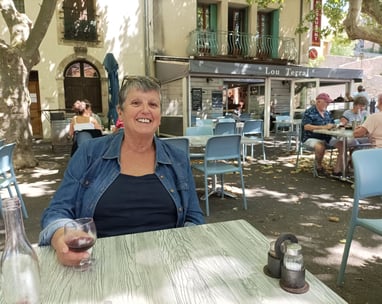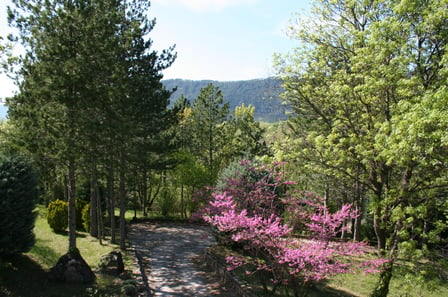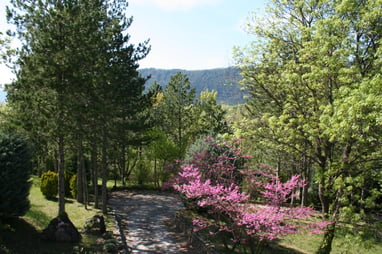 For three decades I mainly taught children from four to eleven years of age in schools in England and Wales. I also taught teenagers in a school for 'educationally subnormal' pupils for two years, and spent a period teaching British children at a school in Germany. In addition to my teacher training at Durham I studied at Bristol University to acquire a Diploma in Education, and later with 'The Open University'' where I gained an Advanced Diploma in Special Needs in Education , followed by a Masters in Education.
During our time in Wales we developed a smallholding in Pembrokeshire . I continued to teach while B. stayed home to milk our cow Mildred and look after 'the kids'. It was an exciting time . We not only produced two children, we learned to make butter and cheese from Mildred's rich Jersey milk, baked bread , cured animal skins and much much more. B. also built an extension to our beautiful little traditional cottage.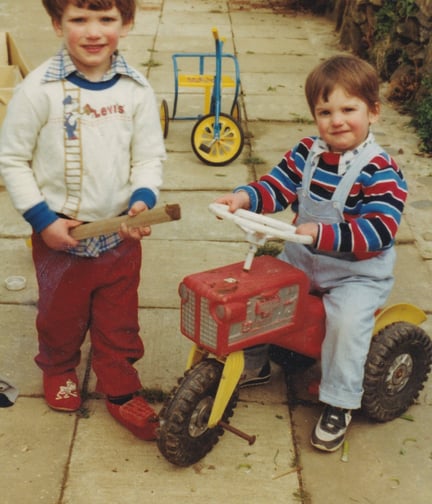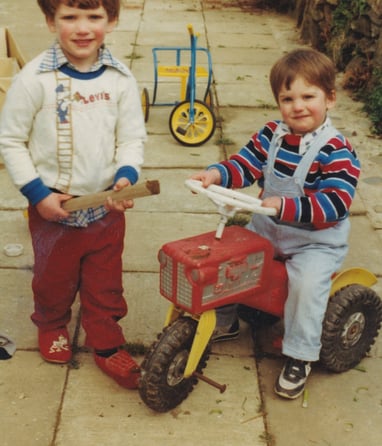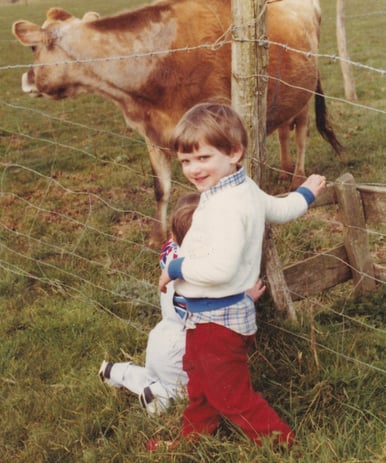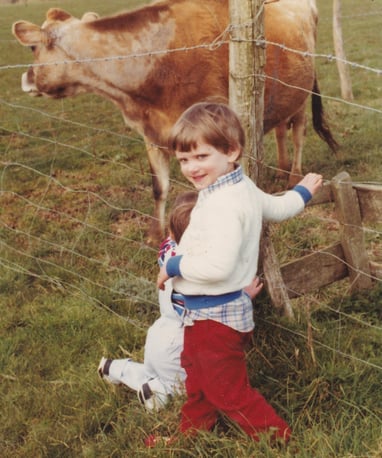 For the last fifteen or so years of my teaching career I was a Headteacher, firstly at a school in Wales, and then at a school in England. It was here that we aimed to integrate children from the local E.S.N. school which was closing, into the life of a 'normal' school. Young children are inspirational and they provided the whole motivation for my job. But sadly I came to be disenchanted with political interference in the educational world and, when I was forced to retire through ill health, I was not as sad as I might have been. On the other hand I miss the curiosity and joie de vivre of young children enormously.
One might imagine that my life has been largely successful, but there have been many disappointments and failures along the way. I believe these experiences have influenced me as a writer, and now help me to explore and understand the human condition.