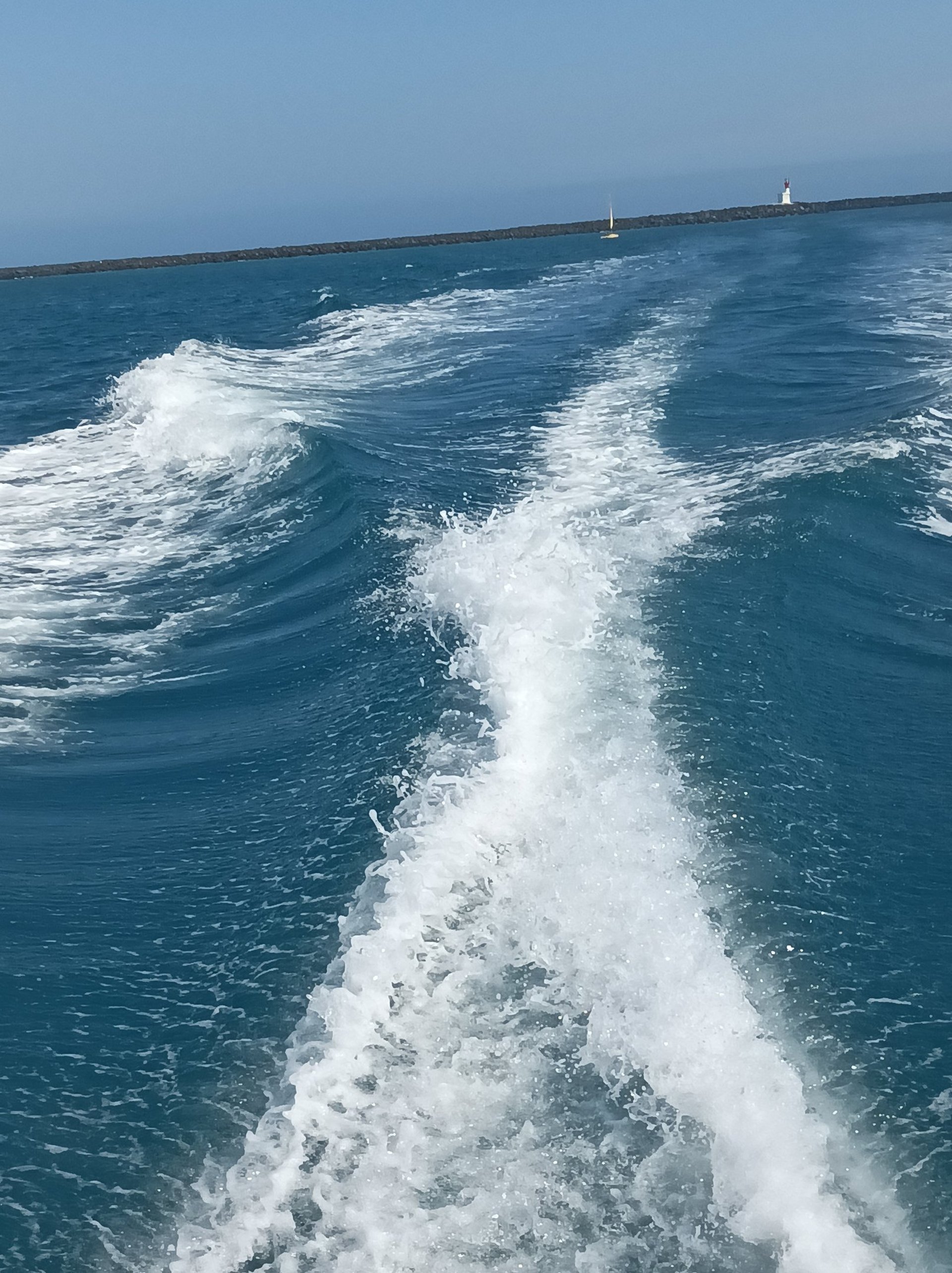 Our Boating World
How Climate Change is threatening our local Canals.
"Believe me, there is nothing-absolutely nothing -half so much worth doing- as simply messing about in boats." Yes, Ratty was absolutely right when he spoke these words to Mole in 'Wind in the Willows.' If only I had heeded him earlier in my life. Still, better late than never as they say. In 2016 we bought our first boat in France and began to explore the beautiful Canal du Midi in our 9m long old Dutch steel vedette, which we named Njiva. For the next six years we saw a different side of France as we travelled between Homps in the Aude Valley, and the large inland sea known as the Etang de Thau, where we took a mooring at Mèze . We learned to traverse the locks, including the famous flight of eight locks at Fonseranes near Béziers. We enjoyed amazing wild life such as coypus, bee eaters and rollers, and marvelled at the beautiful wild flowers that proliferated along the banks. During that time we also witnessed mass felling of the stately plane trees that have cast their shade over the water for centuries. It is heartening to see so much replanting of new disease resistant tree species. Above all, we have enjoyed the camaraderie that exists between fellow boaters, and the absolute peace of the waterways.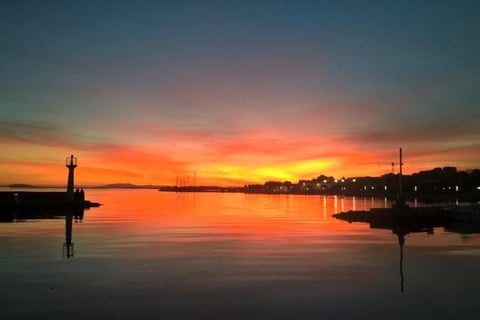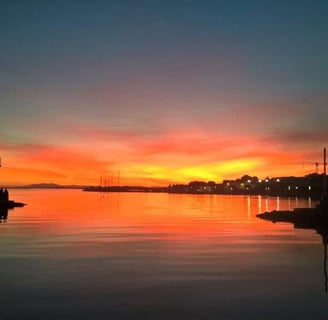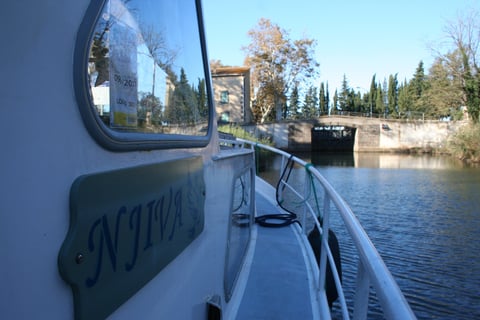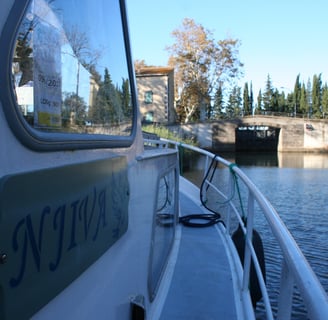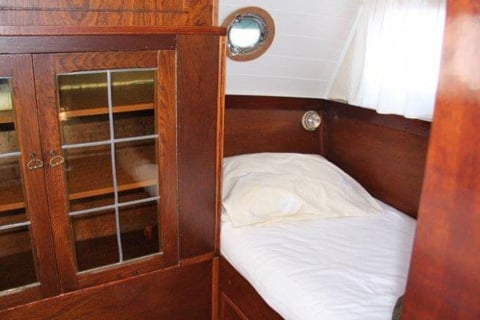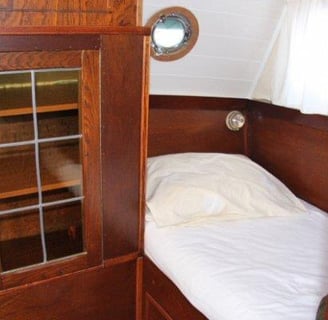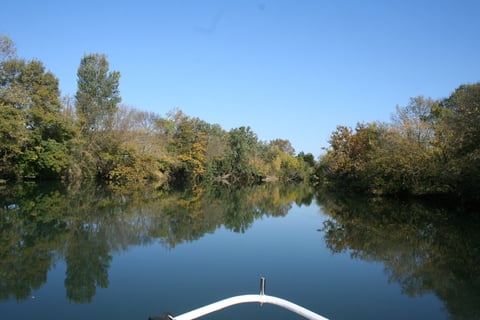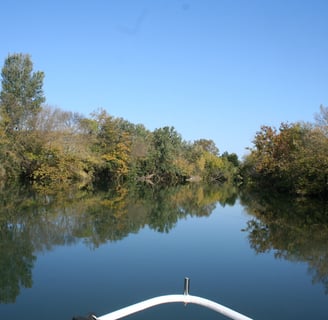 But currently , all is not well on the Canal du Midi. Thanks to the effects of climate change and this year's drought, the canal authorities( VNF) have battled all year long with low water stocks with which to maintain water levels. Now the normal winter closure in January has been brought forward. The canal has been closed to all boat traffic from November 5th. Clearly this fine waterway, designed by Pierre -Paul Riquet, and completed towards the end of the 17th Century, is now under threat.
After some happy years of boating there, we decided to move on, in order to explore the Canal Rhône Sete. This stretches from the Etang de Thau towards Beaucaire on the Rive Rhône. It runs close to the coast and is surrounded by shallow brackish lagoons and salt marsh. Trees are sparse, but one is compensated by fascinating bird life such as egrets, terns, herons and bee eaters that nest in the sandy banks. One can also enjoyed large flocks of flamingos that streak the evening sky with bright pink as they relocate for the night. Perhaps my favourite bird is the elegant black winged stilt that flies in from Africa in April to nest in the salt marshes. We also discovered the beautiful and isolated Abbey of Maguelone, and enjoyed the wonderful stretch of beach that runs alongside.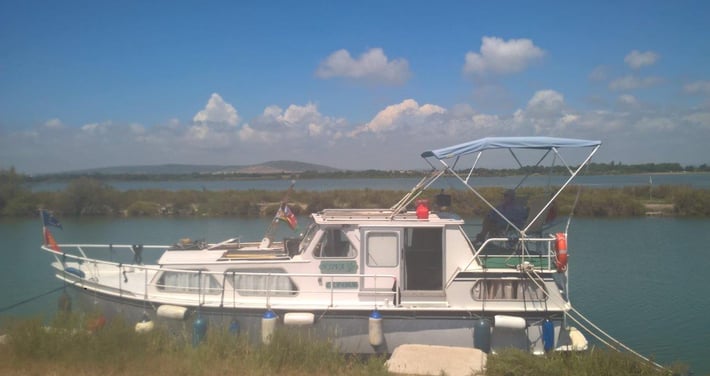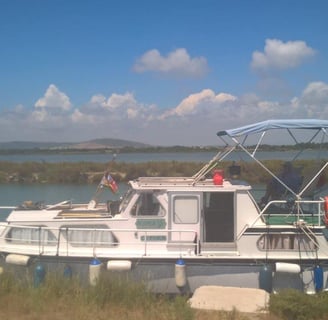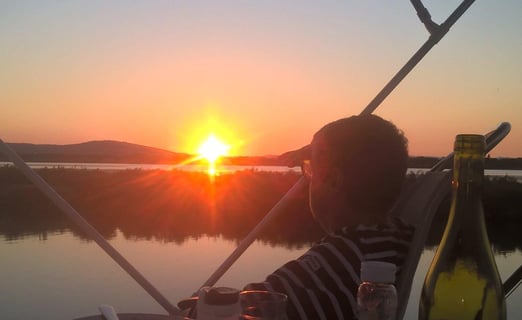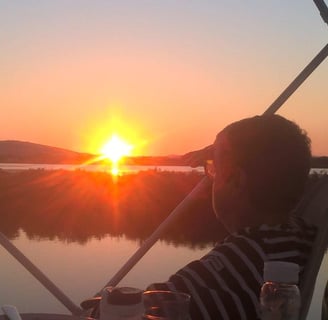 But sadly this canal is under threat from climate change too. Completed in the 19th Century, it carries 250,000 tonnes of freight each year in enormous barges which dwarf our tiny boat. Most of these barges carry a car on the back, and they dock at a large canal side depot near Sète, before returning towards the Rhône . But the canal sides are badly degraded by this passing traffic, and this is being made much worse by rising sea levels and more frequent storms. What's more the canal regularly silts up, and dredging operations are costly. If this canal were to be closed it would be a sad loss not only to the freight handlers, but also the thousands of tourist boats that use it every year. Discussions are currently underway with canal users as to what measures should be undertaken.
After some highly enjoyable canal cruising, we decided to venture onto the sea. But Njiva's engine was underpowered, so sadly we sold her for a more sea worthy boat . Over the past two years we have enjoyed boating from the large port of Capd'Agde. But here again climate change has cramped our style. Summers have become unbearably hot and impossible to bear in a tiny cramped boat. Moreover great shoals of tropical barrel jelly- fish are now invading our waters and making swimming a nightmare. And then, when the heat abates, winds and turbulent seas limit the time we can spend on the water. For sure, heading out of port is exhilarating, but maybe , next year, we will slow down and head for the tranquil canals once more. Let's hope that they will continue to function in spite of everything.