On hearing the First Cuckoo in Spring.
Excitement is in the air .
PEOPLE AND RELATIONSHIPSFLORA AND FAUNA AND THE FOREST WORLD
Today I heard a cuckoo calling from the woods, for the very first time this Spring.
Obviously, I felt very excited. Well wouldn't you? There is something about Spring that gets the adrenalin working, whether it is the first cuckoo calling from our woods or the returning toad croaking from the pond. My heart skips a beat when I first spot a Judas tree flush with bright pink blossom, or see that the barren causses are suddenly bedecked with the most delicate of miniature daffodils and dwarf irises. Whether one is seven or seventy seven; from the Southern Hemisphere or the North; when spring arrives it causes a stir in us all. What's more, that excitement never diminishes , however many springs one experiences.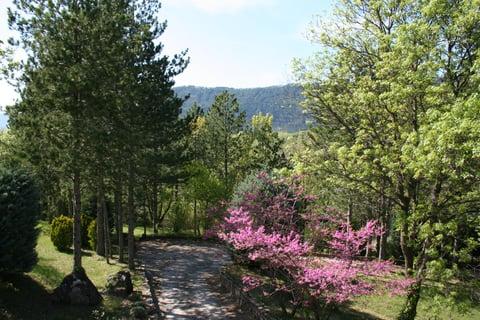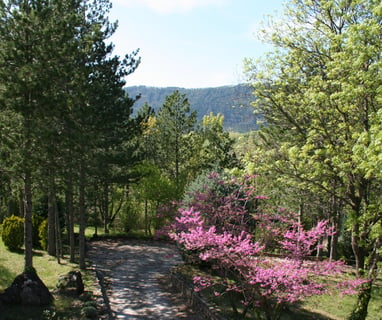 If you follow the British news, you will be aware of the controversy surrounding the British school inspectorate . Headteachers are campaigning for a change to the unwieldy 'Ofsted' system that places schools within one of a narrow range of categories. They complain that this is stressful and needlessly damaging, and refer to a headteacher who recently committed suicide after her school was downgraded on highly spurious grounds. Although I did experience an Ofsted inspection, I am relieved to say that I retired from teaching before things became really bad. However I will never forget the time an Inspector visited my classroom when I was a young teacher.
As a young classroom teacher I would always ensure that every spring I kept a tank of frog spawn for children to gaze at. Without fail I would join my pupils in watching tadpoles develop into miniature frogs, before I returned them to a local pond. The fascination that I and my pupils felt never diminished.
From little tadpoles large frogs grow.
Alas, the inspector was not impressed. When he saw a group of children with their noses pressed up against the tank, he sighed. With a pained expression he told me that every classroom he entered at that time of year had a tank of tadpoles in it, and he criticised us for limiting the curriculum. I often wonder how this man greets the arrival of spring today. Perhaps with a sigh of boredom. Clearly , for him, to have experienced it once should have been enough. .