My Rain Gauge Runneth Over
Rain at last
CLIMATE CHANGE SEASONS
Storms had been forecast but we remained sceptical. Even when a red alert for our region was issued, we were doubtful that rain would fall. After all, hadn't we seen it all before when thunder would rumble around the sky accompanied by distant flashes of lightning. We had not enjoyed a single drop of rain for nearly three months. However, as dawn broke on Saturday we noticed that the earth was damp. We had to go into town that morning and on the way to the car we checked the rain gauge . A heady 9mm had fallen overnight. Hardly a deluge, but at least we had seen actual solid rain. As we climbed into the car I noticed a trail across the misted windscreen, and gently removed the small golden snail that had created it. We have seen neither snails nor slugs all summer long.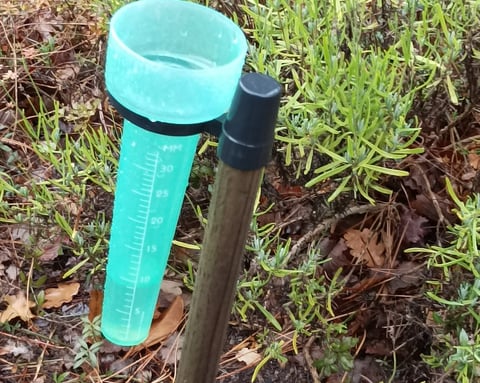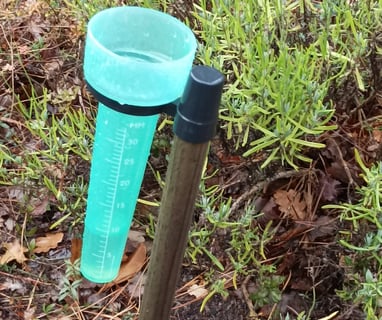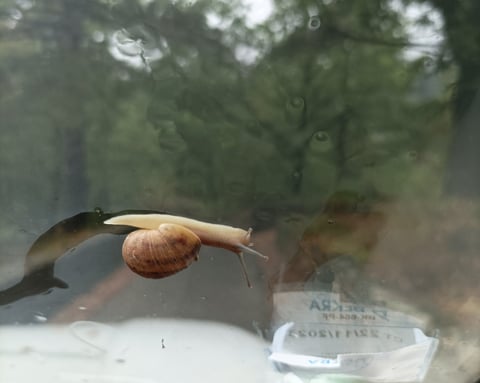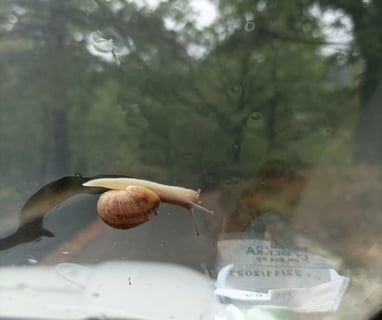 As we headed into town I noticed puddles on the forest track outside our gate, and that the sangliers' favourite spot for a mud-bath was filling up with water once more. For sure, they'll be back in search of fun, and wearing the bank smooth as they rub their wet flanks against the clay. How I would love to be around to watch.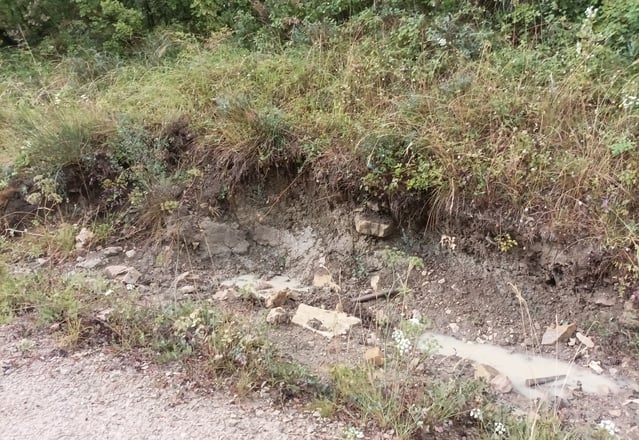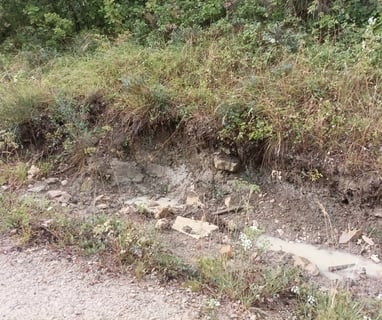 Before we reached Lodève the rain started to fall heavily, and water gathered on the road . The cars in front sent great jets of water into the air as they forged ahead. This deluge was cause to celebrate indeed. A waterfall cascaded down from the enormous bridge that towered above us, where the motorway bypasses the town , and I noticed that the dry rocky gorge beneath was filling with water at long last.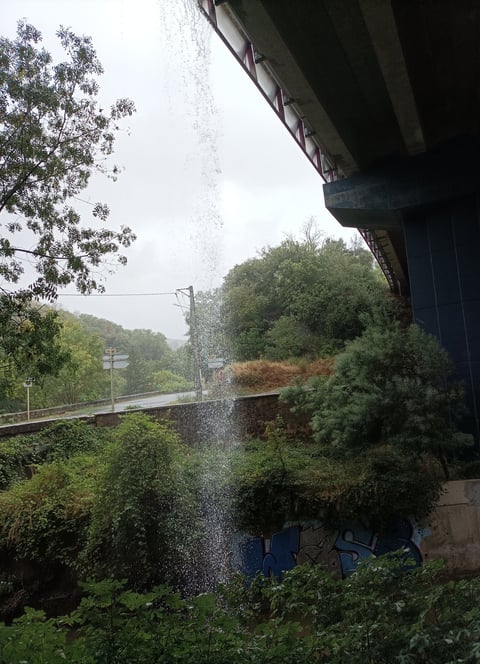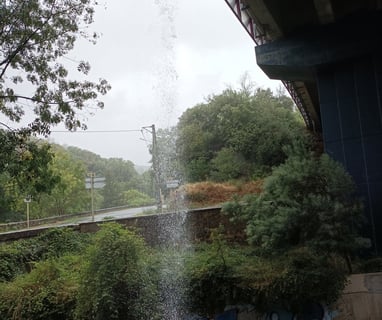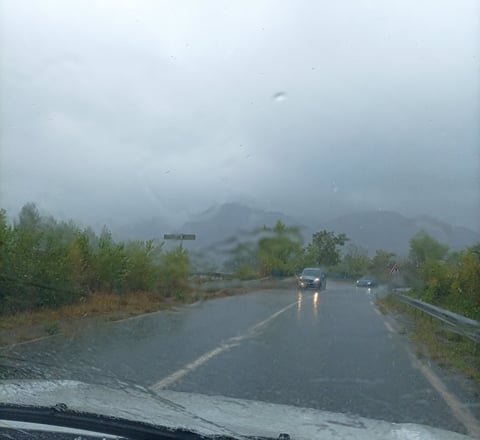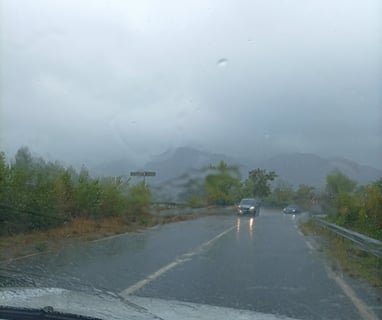 We didn't linger in town. On the way home we noticed that the River Lergue, that runs through the town , was a deep earthy brown and already in spate as adjacent rivers converged on it from the surrounding valleys. Mist and clouds obscured the mountains ahead of us ...such a rare and romantic sight which reminded me of Scotland. But as we neared our village our spirits fell. What had happened to the rain? Even La Primelle stream by the maison forestière remained bone dry. But we should not have worried for later that afternoon the rain came with a vengeance. When B. went to check the rain gauge it was already overflowing. And still the rain kept falling.
On waking this morning the first thing B. did was to check the rain gauge. A further 9mm had brought the probable total of rainfall on our domaine to 100 mm, which is very pleasing. However, on reading the local newspaper we learned that some local villages had experienced much more. No wonder the River Lergue, upon which the other rivers converge, is in spate. Shortly after we left town yesterday ,two cars which had parked in a riverside car park were apparently swept away. At Roqueredonde, home to the Buddhist Temple at Lerab Ling, they measured a total rainfall of 500mm, and bridges were lost. Surely our source could be flowing at last after rainfall like this. When we ventured up the hill to check , we discovered a slight trickle issuing from the pipe that channels the source into our water storage tank. If it continues to flow at that rate our 60 m3 storage space should be filled within a week. It seems an age since the time that the tank constantly overflowed . But at least let us feel thankful that...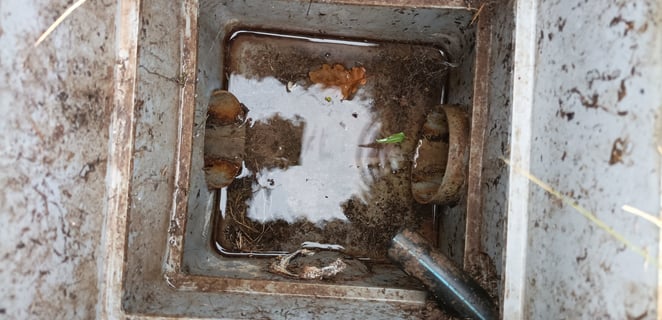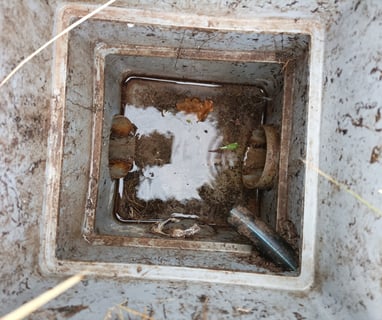 ...The long drought is over at last!