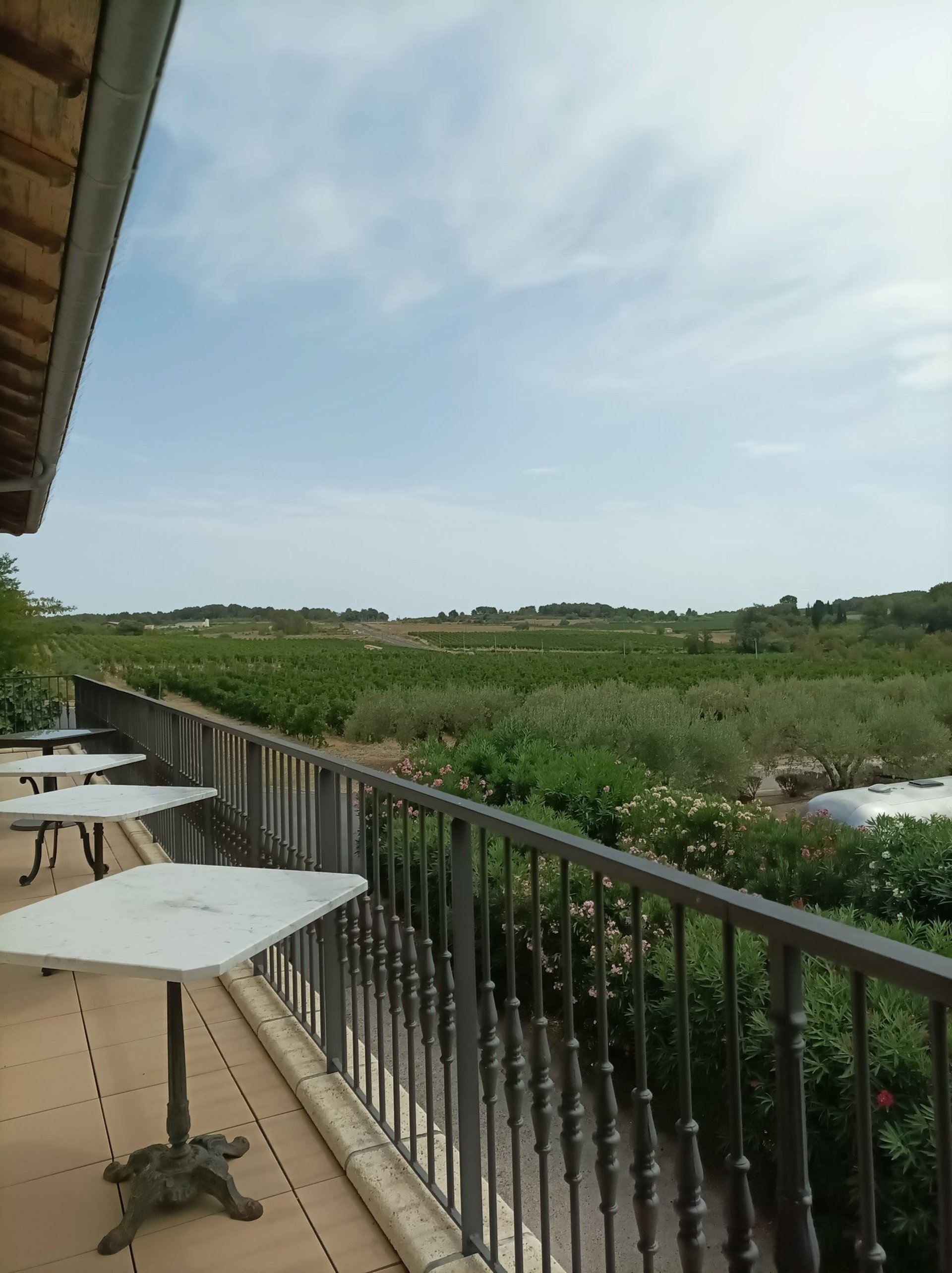 Lunch amongst the vines.
A quiet spot to dine.
FOOD, WINE AND HOMEPEOPLE AND RELATIONSHIPS
Yesterday we had a birthday to celebrate, albeit slightly belatedly, so we headed south amongst the vineyards for lunch amongst the vines. This is an unusual restaurant for these parts, for it is situated in the middle of rolling hills above the coastal plane, far away from tourist 'honeypots.' The food is reliably good , yet not expensive , as is the wine. Indeed you could not wish for a wider selection of wine for this restaurant is not only situated on a wine estate, but it belongs to a wider group of wine domaines that stretch throughout the Languedoc. All of their wines are available for tasting in the wine shop, and each one retains the name of the smaller domaine on which it was produced. Restaurants on wine estates are very common around The Cape and in Franshoek in South Africa, and we were delighted when we discovered this one in France. It is a rare thing here.
It would have been lovely to sit on the terrace, and gaze out over olive groves and vineyards towards the distant mountains. But outdoor temperatures are currently very high and had we sat outside the heat would have been oppressive. The dining room however was beautifully cool. But on the other hand , it was unusually busy.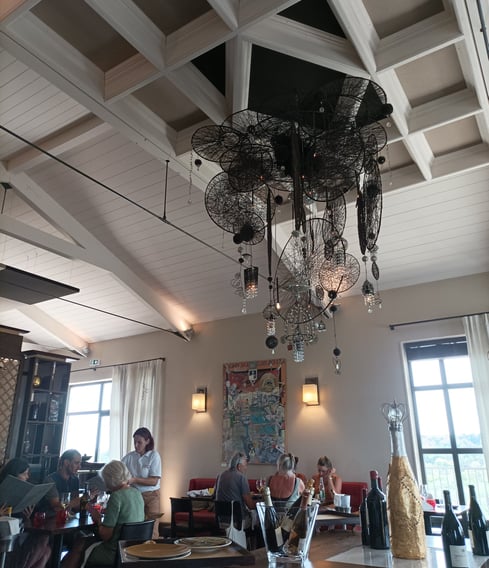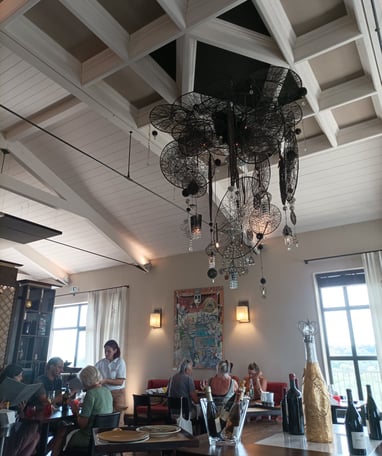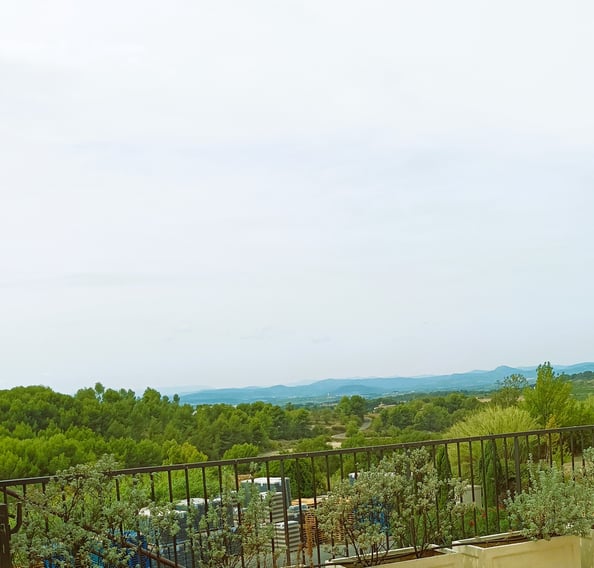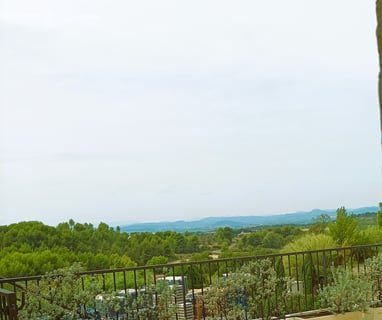 And here's the rub. For not only was every table occupied, but unusually there were two families with babies and young children. One might well have expected quite a hub bub. But no! The serving staff moved around the room with quiet efficiency, and everyone enjoyed their meal in near silence. The dining room was an absolute haven of peace. For this was France, where meals are eaten with a kind of quiet reverence, and conversations are always enjoyed in hushed tones. All the children behaved impeccably. I did not hear a single reprimand, nor did I spot a single screen or i- pad. Only one voice could be distinguished above the rest, and it was not a child's. Needless to say , that person was not French.