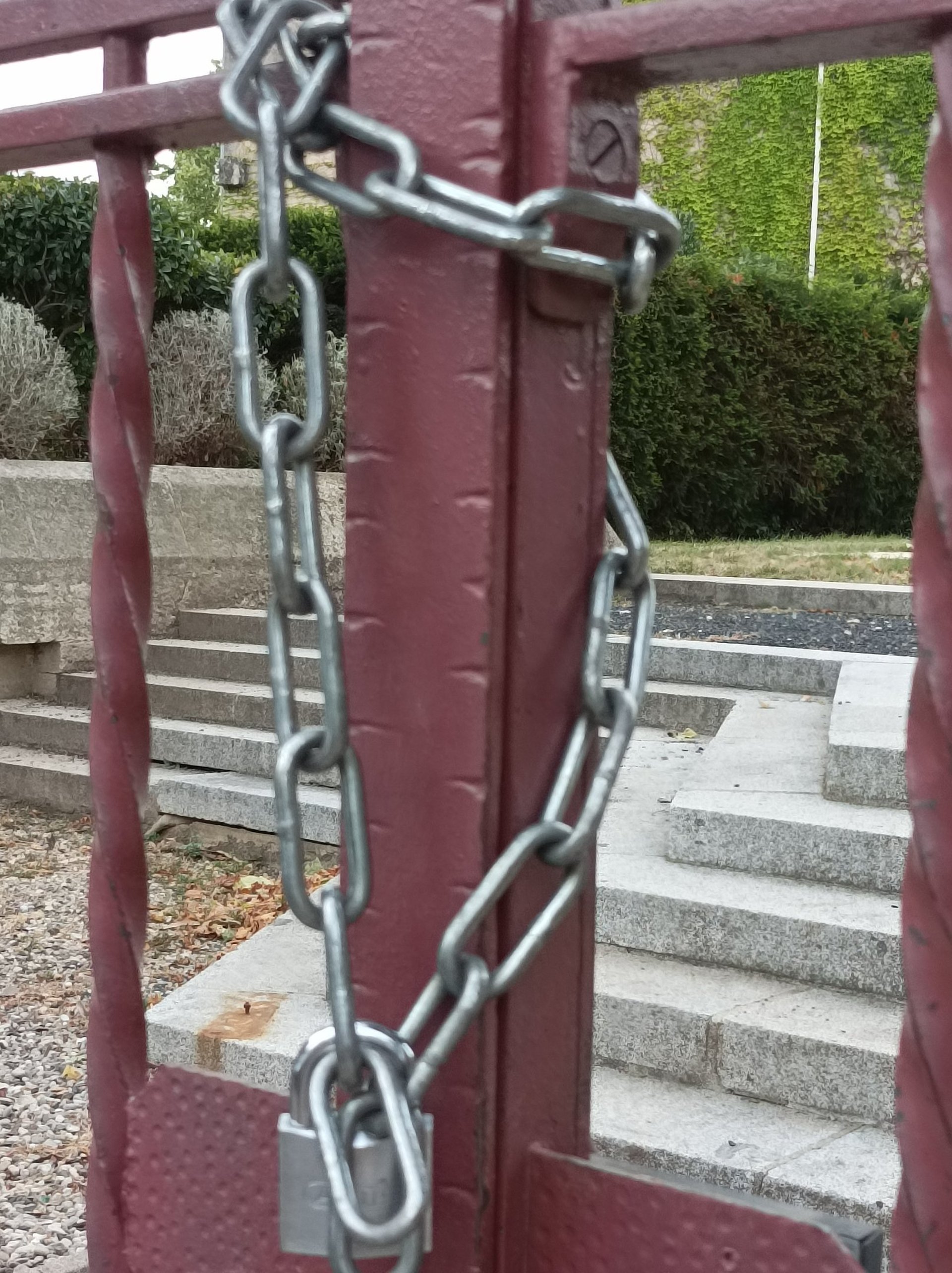 Locked Out
Frustration reigns on the trail of Paul Dardé
FILMS , MUSIC, DRAMA AND ARTBUILDINGS AND ARCHITECTURE
Today I had an appointment to keep in our nearby town of Clermont l'Hérault. This gave me the perfect opportunity to visit the town war memorial, which was begun by Paul Dardé in 1924 and inaugurated in 1932. It stands close to the old station and Gare Routier. I must have passed this many times without realising. Having had my curiosity raised, I was about to put that right.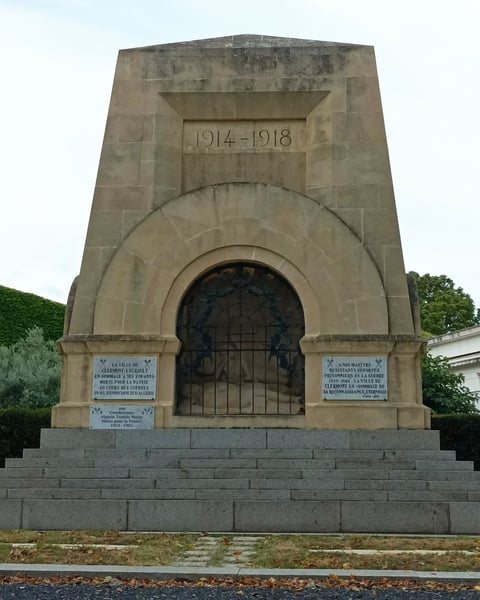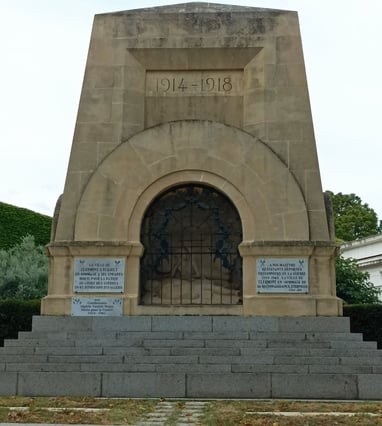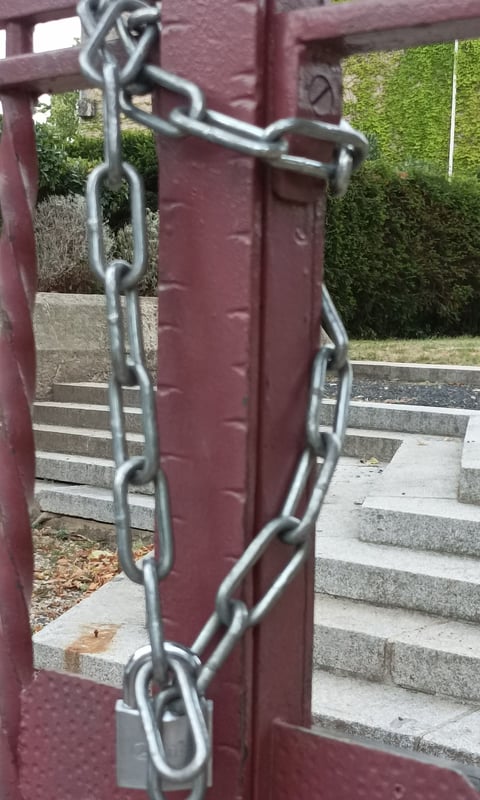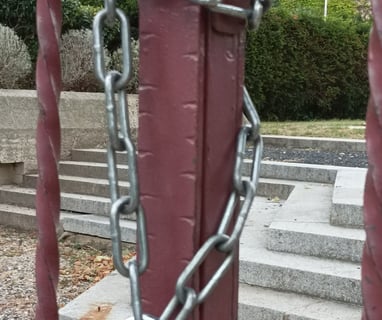 I had learned that this monument is unique, and wished to compare it with the others . But when I got there I was frustrated to find the gates locked. I could only survey it from a distance. This was not at all satisfactory.
How sad that people can not draw close to gaze upon the work of this master sculptor. I can only zoom in on my image to see what I can. The statue consists simply of two figures: a fallen soldier, and a woman, . But unlike the discreet veiled figure of the Soubès monument, this female is recumbent and naked.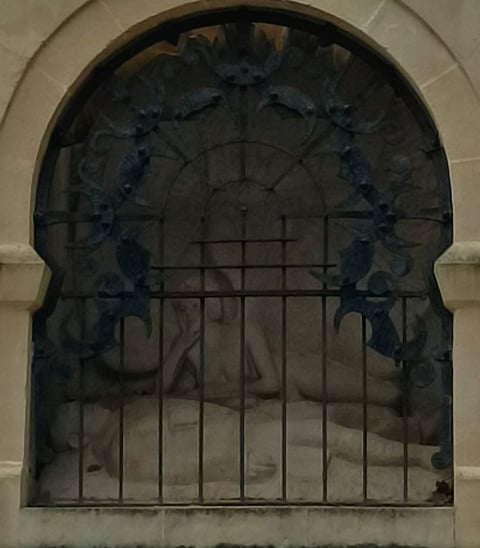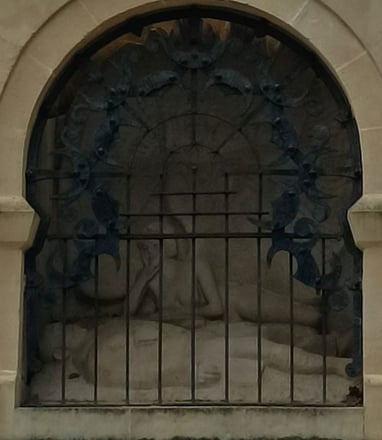 So this zoomed inadequate image is all that I have.. But how frustrating not to be able to approach the monument as one can at Soubès. It is only by drawing close to a work of art, that one can fully understand it and feel its full emotive power.
So here is a stock photo to show you what I missed. Reading comments in the local newspaper I gather that some people are scandalised by it. It is said that this winged creature may be a cabaret dancer, but I think she could be a wife, a lover or even a guardian angel. No matter...she is an erotic woman. Why should grieving be the prerogative of the pious?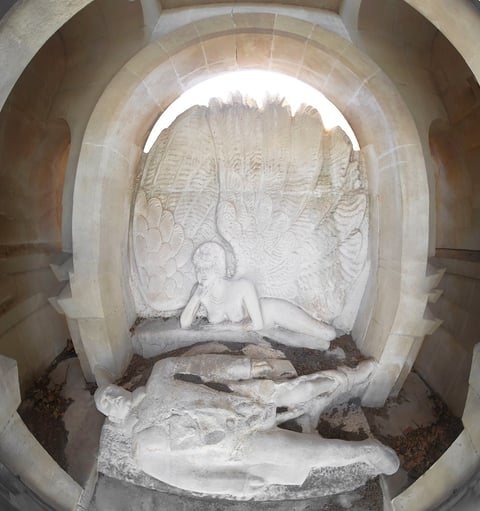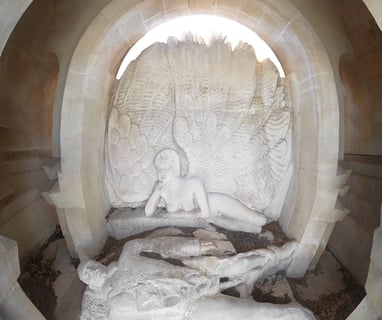 On further reflection, I wonder whether the monument is locked up to protect it from protests. It is such a pity.