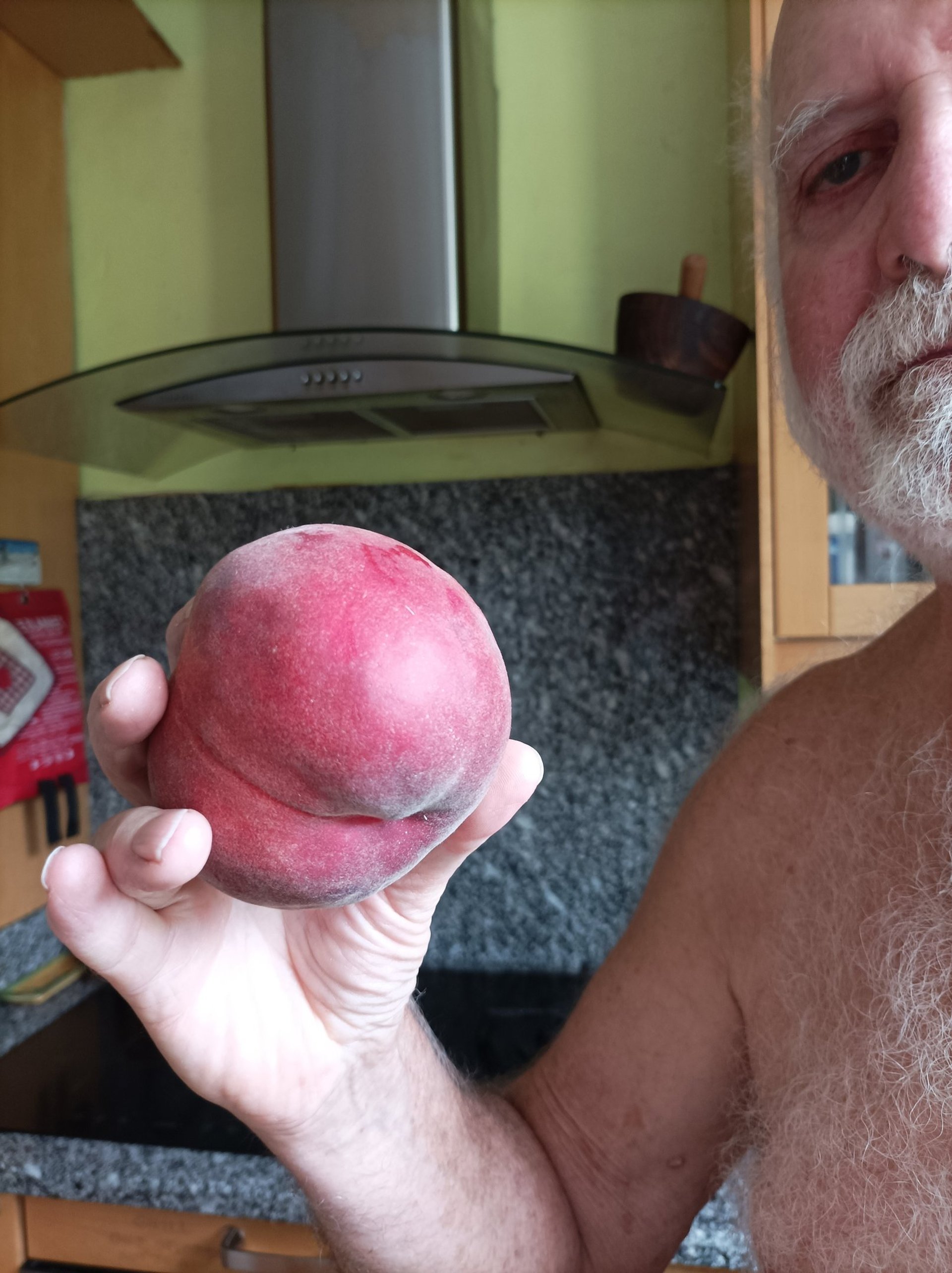 Life's a Peach
Thoughts on returning home
GARDENINGFOOD, WINE AND HOME
One July day , during our very first summer in France, we were hailed by old Monsieur R. as we passed his land. It lies close to the maison forestière, and the tiny La Primelle river runs close by. For many years he had tended a few olive and fruit trees there, as well as a fine old stand of walnut. As he stepped out onto the road I noticed that he had something to give us. It was a single ripe peach. From the moment I bit into it, I realised that we had entered the land of the lotus eaters. It was the sweetest juiciest piece of fruit that I have ever eaten. I was reminded of this when we were returning home from the airport yesterday. A local fruit grower was selling peaches by the side of the road in our neighbouring village. We stopped to buy some, and a few nectarines and apricots too. Nothing will ever live up to M.R.'s gift, but these enormous luscious fruit run a close second, and outclass anything we can buy in our local shops. Life in France is indeed a peach. And I am so happy to return home.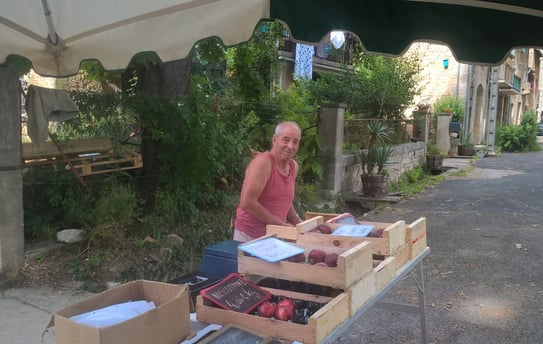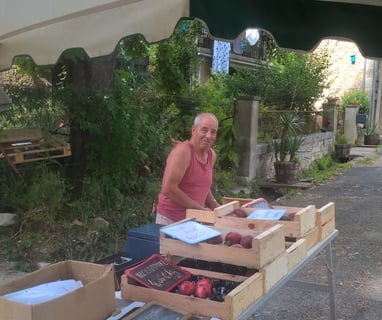 After that occasion, Monsieur R. would occasionally drop by. He liked to visit his neighbours, and his knowledge of current affairs belied his frail impoverished appearance. Like many French growers he owned various parcelles of land around the locality, but lived in the centre of the village, next to the church. And so, when the church bells were restored, he proudly became a bell ringer. Sadly , one Sunday morning , many years ago now, he was taken ill while ringing the bells, and died shortly afterwards. I often think of him as I hear the bells ringing out the Angelus three times a day . Today his son still greets us, and we purchase olive oil from him every year. Sadly , his land by the river was ravaged in the floods of 2015 . The walnut trees are mostly dead, and the peach tree is no more.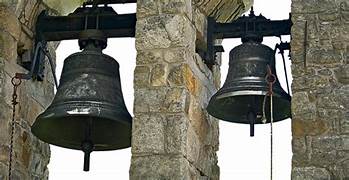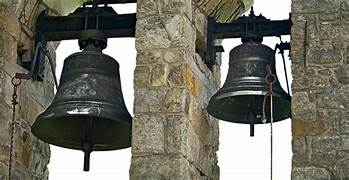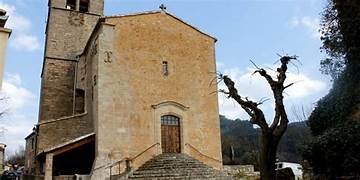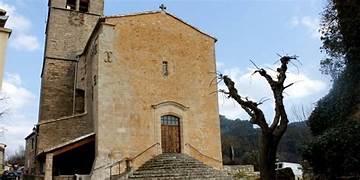 Arriving home after an unpleasant and exceedingly overcrowded journey, during which we vowed never to fly again, we looked around, and delightedly took stock. Home at last! The trees and shrubs are growing duller now and have lost their blooms. Grasses have turned brown and the myriads of orchids and other wild flowers have largely vanished. The freshness of spring and early summer is no more. But some garden plants still save the day, like the mauvish- blue agapanthus, multi coloured pots of petunia , andthe vivid pink oleanders which will flower now until autumn.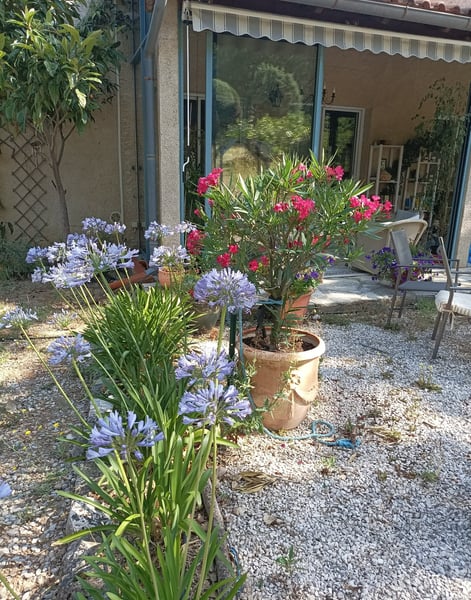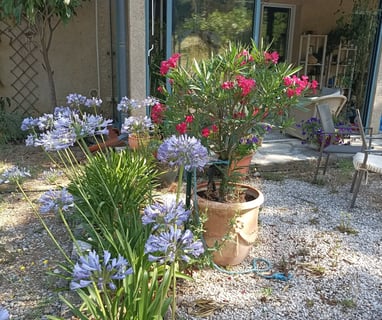 B. immediately began to water some of his parched vegetables, soon returning from the potager with some over-large courgettes, the earliest ripe tomatoes and our favourite haricot vert green beans. Having been forced to 'eat out' on occasions during our short holiday, the prospect of home grown food was a delight.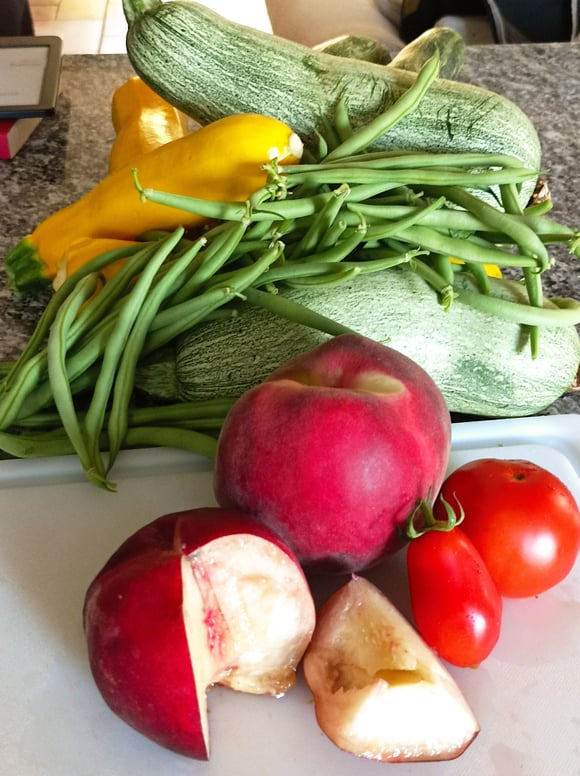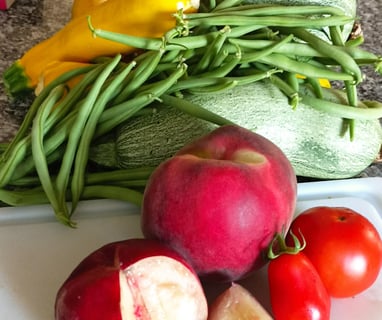 But all is not entirely well on our return home . There has been no rain since we left and temperatures have risen to the mid and high thirties. It is hot, and from now on siestas will be de rigeur. What's more there is a significant risk of forest fire throughout the region. Of course we have been aware of this threat over recent years, especially as we have come to understand more about climate change. For this reason, our village will not be celebrating the quatorze juillet (Bastille Day) with their customary firework display. I must say that is quite a relief . Coincidentally , throughout France individuals will be banned from using fireworks , due to fear of further rioting. However the skies above many other communities throughout France next Friday night will be filled with colour and exploding stars. Over all, it's great to be back . Life in France is indeed 'a peach.'