Friends and neighbours
Lunch at 'la maison forestière.'
PEOPLE AND RELATIONSHIPSBUILDINGS AND ARCHITECTURE
On Saturday we were invited to a neighbourhood lunch at la maison forestiere. Monsieur. C. is in charge of this section of the forest , and his wife manages a section above the beautiful historic village of St Guilhem le Désert. We often greet each other when passing their house , and sometimes our paths cross as we are walking in the forest. But social events are rare amongst neighbours. In France family always takes priority, so this gathering was especially welcome. We gathered around a simple wooden picnic bench under a giant old ash tree . "It is impossible to accurately gauge the age of a tree ," Monsieur C. told me, but he reckoned that it was at least one hundred years old. The skies were grey and threatening, but it was not cold, and everyone present was hoping for rain, so we did not care. "I think 'La Primelle' may start flowing again," M. C. said optimistically. A dry river bed is a sad thing to see. There was plenty of local red wine to drink, and beer, and delicious food such as humus, falafels, and pitta bread purchased from the very popular Lebanese café in town. Of course, as in all French meals we enjoyed a cheeseboard afterwards , which included a local goats cheese, and the famous Roquefort.
The maison forestiere has an amazing history. It has clearly changed over the years , but today M. et Mme C. have made a cosy home in the right hand building. We often see them with their children in their garden where they grow vegetables and keep chickens. The main part of the building was recently used as the offices of the O.N.F., which is the National Forest Organisation. After they relocated it was taken over by the DFCI (Défence Forêt contre les Incendies,) which organises measures to protect forests from fire over the whole of the department. In summer we often see their bright yellow fire fighting trucks gathered outside the building as they hold a conference.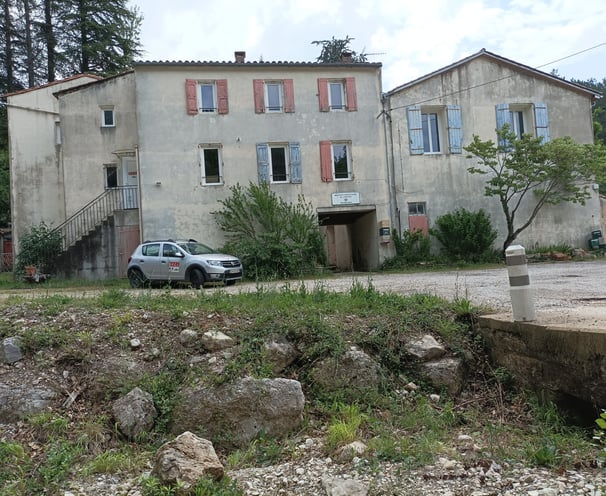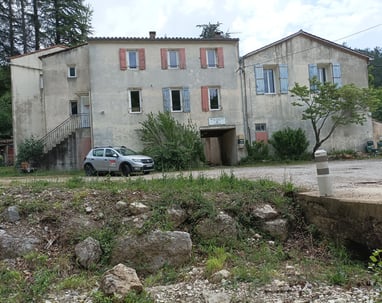 But the dry river bed that we see in front of la maison forestière today, is a new and alarming phenomenon. Centuries ago there must have been copious and reliable supplies of rushing water, for the original purpose of the building was as a flour mill. Then , in the early eighteenth century , it became a 'filature' or spinning mill, with some workers working from home to card the wool. Then fortune struck St Etienne de Gourgas in the early nineteenth century, as it did many other towns in France. Soldiers were recruited in great numbers to fight in the Napoleonic wars, and all of them needed uniforms. Mills went into overdrive to produce the cloth . Whether the mill at Larcho continued to spin wool to supply larger factories such as those in Lodève , or whether the final cloth was made here , I cannot ascertain. But for many years our tiny village thrived.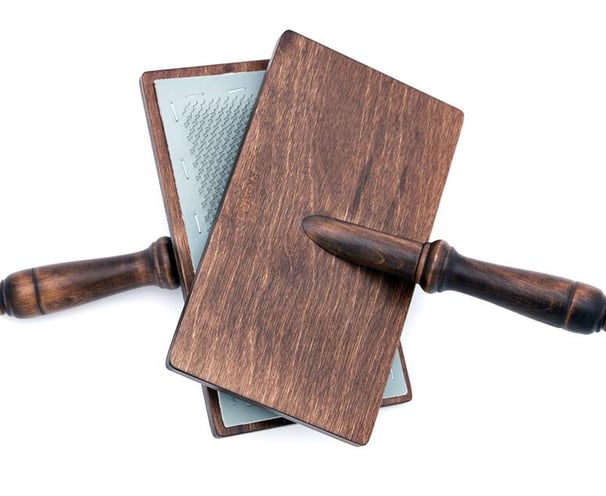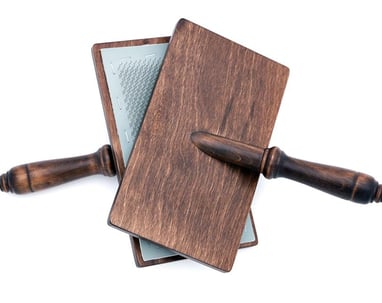 Wandering around above la maison forestiere, one can see evidence of other activities that were once practised there. Someone had planted a large cherry orchard at some time, but now the trees are stunted and dying, and there is no fruit. It is here that a major source tumbles out of the earth. Even today it is flowing well. It feeds a large concrete basin with an elegant metal structure overhead, and we believe this had once been a fish farm. The water is a limpid green . The holding and sorting tanks lie further down the bank , and are now bone dry. No one can tell us when or who practised this business , but it has clearly long been abandoned.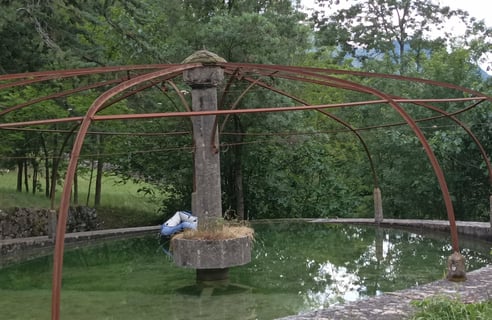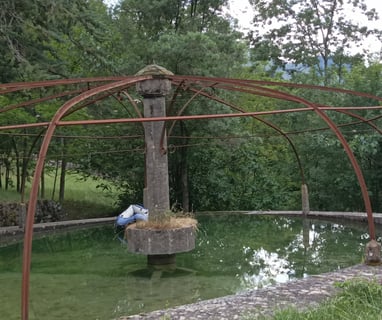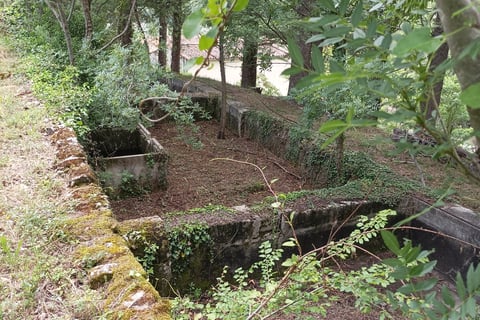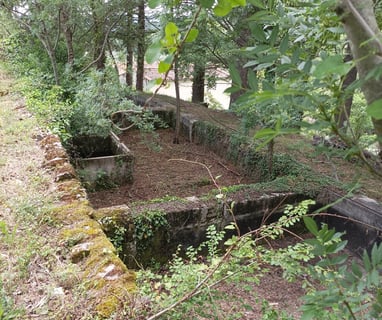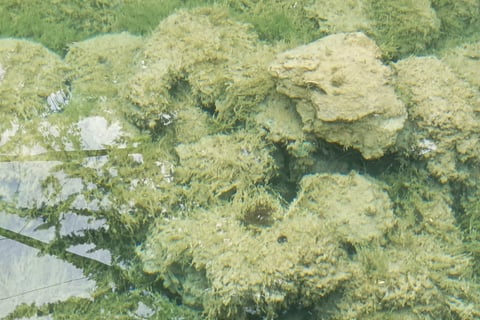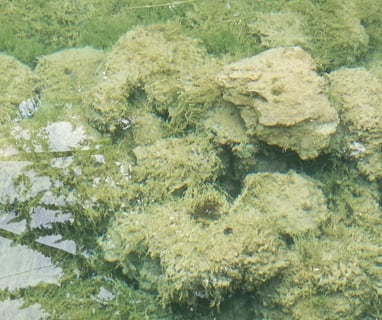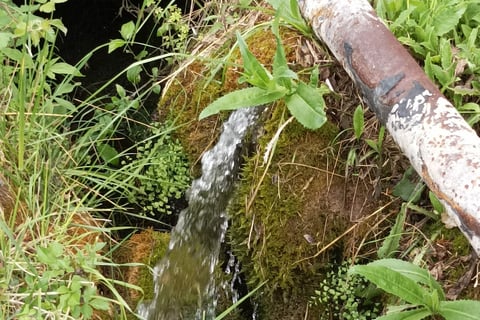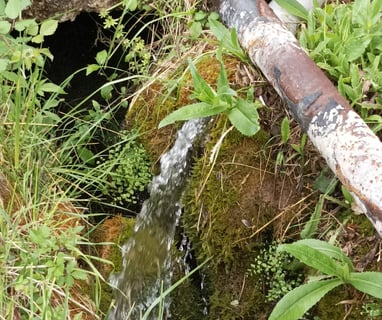 Around the same time as the woollen mill flourished , something else momentous happened that put our tiny village of St Etienne on the map. But I shall save that story for another blog.