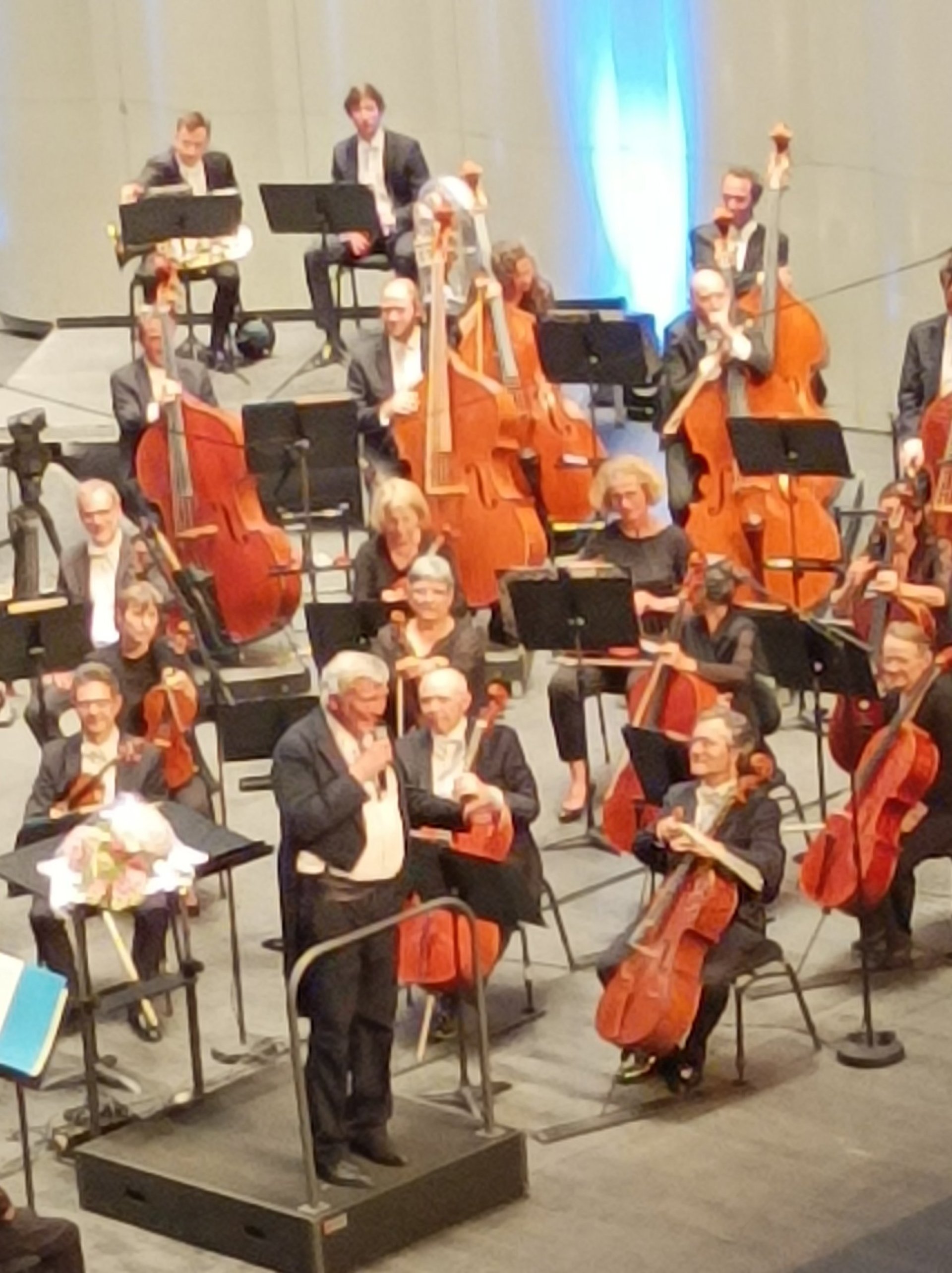 Farewell Maestro
It's all change at The Montpellier National Orchestra
FILMS , MUSIC, DRAMA AND ART
It occurred to us recently that we have lived in our current home for longer than either of us has ever lived anywhere else, be it in England, Wales or Southern Africa. As we drive between the local town and our village I reflect on the changes that have occurred. New vineyards and olive trees have been planted, and modern houses constructed, while older ones sometimes lie abandoned. The Old Auberge Martin(see La Route Royale) appears even more ramshackle than ever, totally deserted ever since its elderly occupants died. Shutters are falling off, and fraying net curtains flap in the breeze where windows have come way from their hinges. There is a lady who walks daily along this road. Where once she strode out energetically, and smiled at passing cars, she is now frail and bent over her stick. Moreover, all the elders of our village who used to gather on a roadside bench have now died. The last to leave us was Mme B. who once sold olives. She never had time for a gossip, but could be seen every day as she walked to tend her chickens with a bucket of feed. Indeed time passes imperceptibly, until suddenly, we take stock.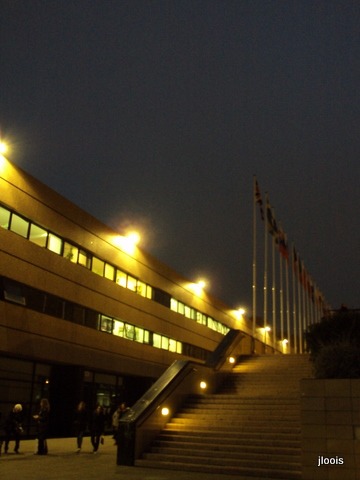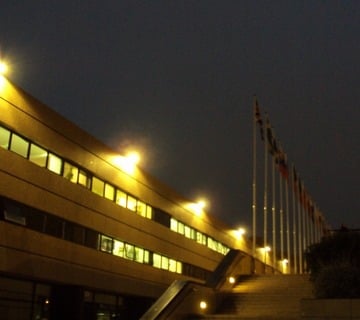 On Friday we visited 'The Corum', the magnificent concert hall in Montpellier to hear a performance of Tchaikovsky's Piano Concerto NO. 1. The soloist was Boris Giltburg. It was a magnificent performance. But the concert that evening was also significant for a different reason. It was to be the last time that Michael Schonwandt, chief conductor, was to direct The Montpellier National Orchestra. We are sorry to say goodbye , and reflect on the changes that we have seen over the past twenty years. We began our visits under the musical director Friedmann Layer. He was followed by the amiable Lawrence Foster . After he left we had a few years of guest conductors, and then Michael Schonwandt took over the baton in 2015. I shall miss his style. Rarely flamboyant, he conveys his joy in the music by raising himself on tiptoe, as if he is lightly dancing, and about to fly up into the wings. The orchestra obviously hold him in great affection.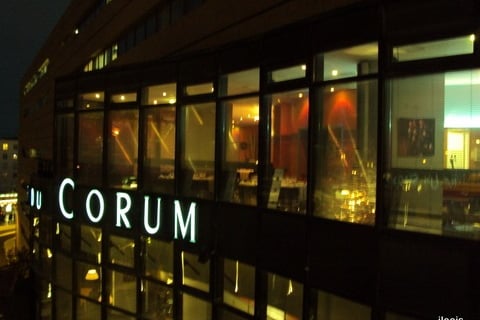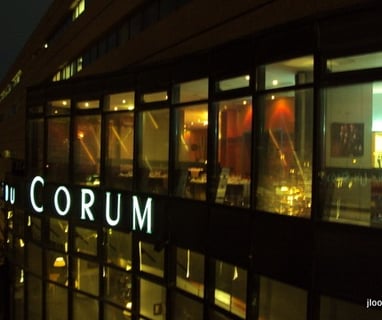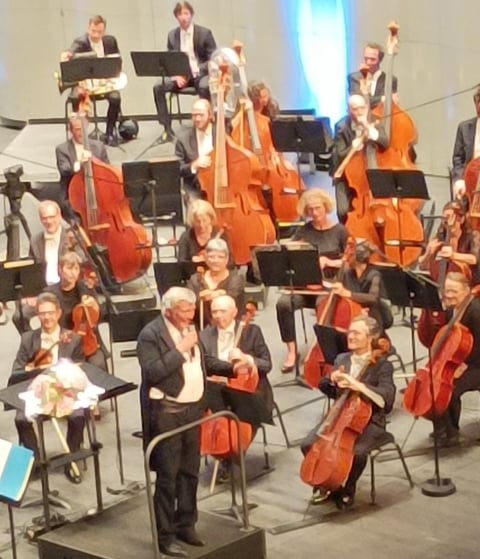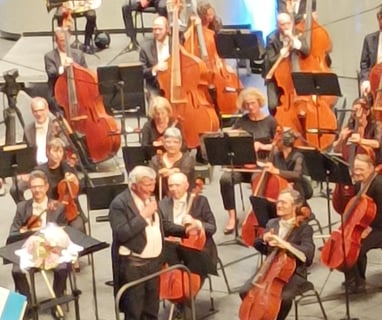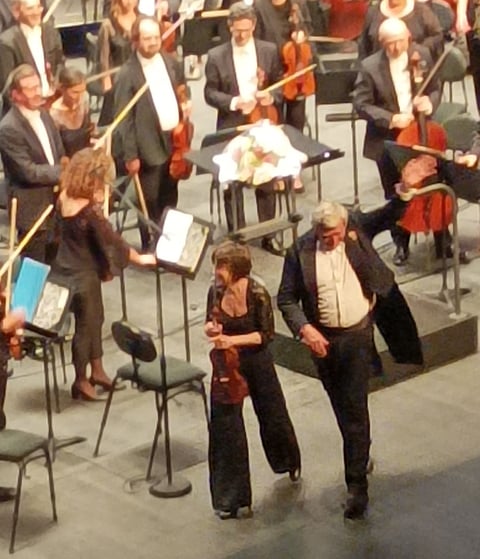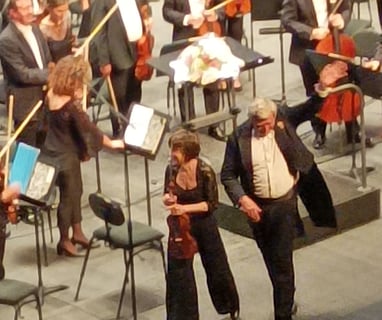 Over the years the orchestra has changed too, and new faces have appeared. But some , like lead violinist Dorota Anderszewska, and lead cellist Cyril Tricoire seem to have been there for ever. Indeed many orchestra members appear to us like old friends, and when, eventually they retire, we miss their presence. .
We can remember many memorable productions , which have been performed both at The Corum and in the elegant auditorium of the Montpellier Opera House. Perhaps it is a mark of our age, but we feel most nostalgic for the concerts that we saw many years ago , like Madame Butterfly, a wonderful traditional performance that taught me about the relevance and emotional power of opera. I also well remember a performance of Mahler's Second Symphony when the children's choir was placed close to us on the balcony. When they stood to sing, their voices were sublime. For the past ten years the overall director has been Valérie Chevalier , and it seems to me that programmes have become more varied and sometimes oriented towards a younger audience, which is important . She succeeded the long serving René Koering . However there was a brief controversial interregnum during which things were led by Jean-Paul Scarpita. We well remember his sexist criticism of female members of the Montpellier National Choir, when he reportedly wanted to keep them offstage during an opera . He left with a grand flourish after directing a traditional, and sublime performance of Mozart's Marriage of Figaro. It had the most intricate and beautiful costumes that I have ever seen. They were designed( at some cost no doubt) by Jean Paul Gaultier.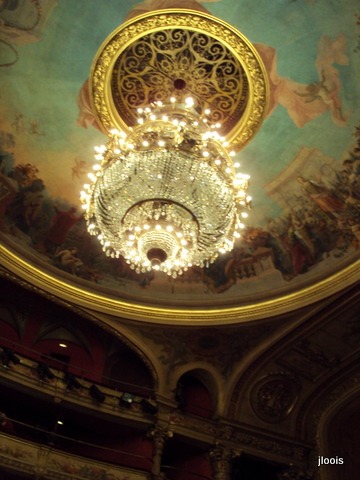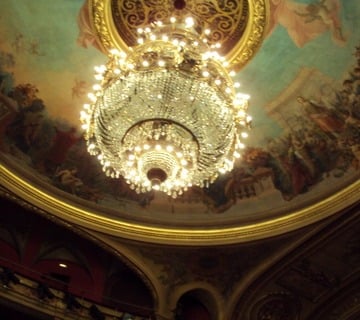 Meanwhile the season of concerts and operas has ended for this year. The new programme for 2023/24 will be available on line tomorrow, and we shall be eagerly logging on to find out all about it.