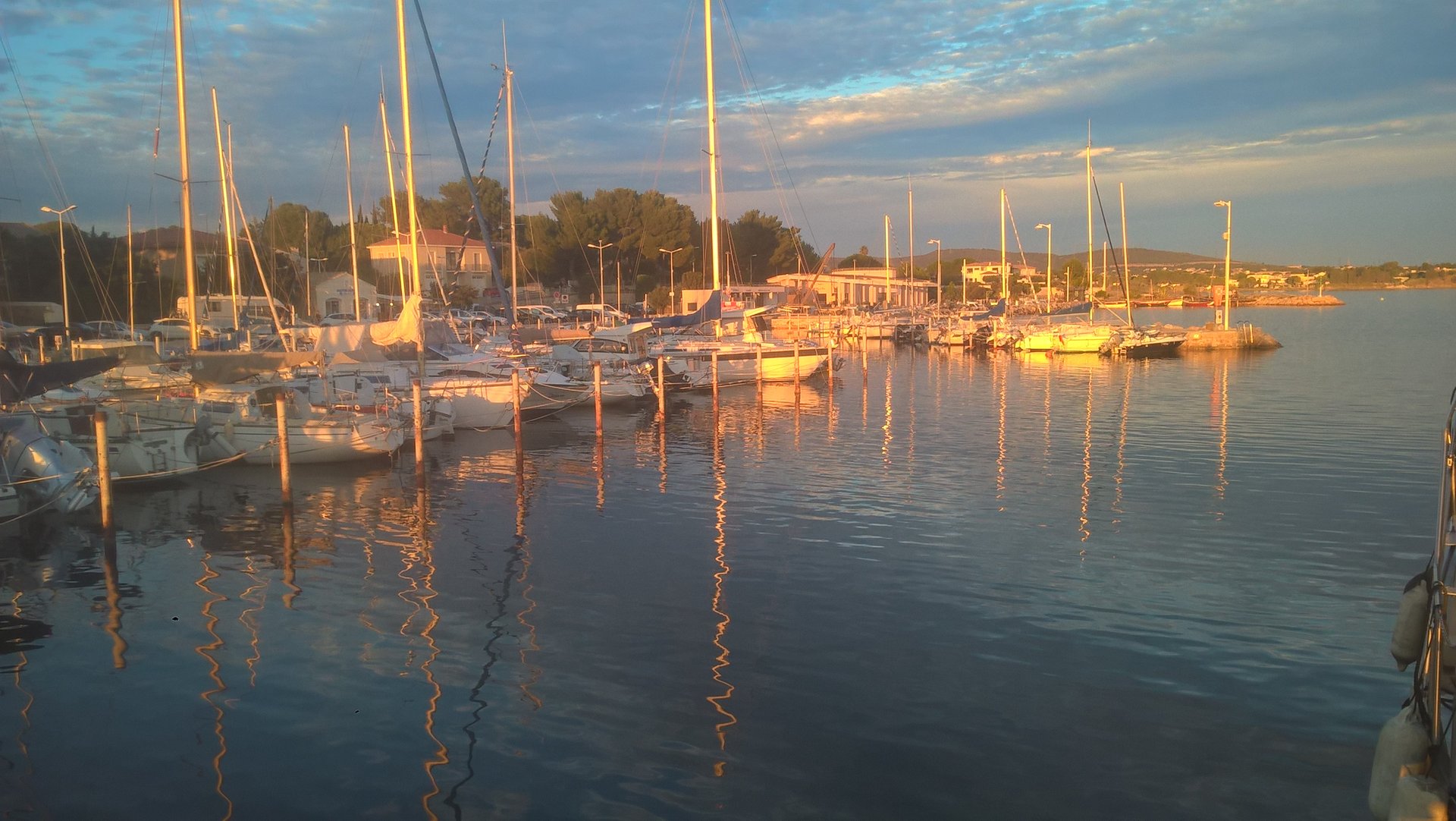 A Cautionary Tale.
How to avoid a disastrous meal out.
FOOD, WINE AND HOMETRAVEL THROUGH FRANCE
Yesterday dawned fair. The sky was cloudless and temperatures of over 20C were forecast for the afternoon. Thinking that there may not be many such days left to enjoy this side of winter, we headed for the coast. We also needed to check on our boat. It is a beautiful route, and as we passed through the vineyards that run along the northern side of the Etang de Thau, we noticed that the leaves were just beginning to turn. It is here that they produce the famous 'Picpoul de Pinet, a delicious white wine which is an ideal accompaniment to sea food. Thinking of food we decided to stop off at one of the attractive inland fishing ports to sample some fresh local oysters.
After a stroll along the quay which is lined with restaurants , we selected a seat at a charming rustic looking tavern . It seemed a better bet than one of the more modern looking restaurants , with their plate glass and shiny surfaces. As we sat overlooking the harbour we felt envious of the yacht that was leaving its berth in front of us to sail on the lagoon.We ordered half a dozen oysters each, but noticing that the fixed price menu also included these as the first course, we decided to indulge ourselves. We ordered the menu du jour to follow . This was described as a bouillibaisse type dish, and I noticed that two local painter and decorators were also enjoying this at an adjacent table.The oysters were divine. Then the second course arrived and I noticed two fat langoustines draped across the top of the plate. I would save them until last. The first forkful procured a tiny bit of white fish. With the next forkful I speared a bit of potato, and then another and another. There were rather a lot of potatoes. These also had the air of having been fried previously. This was nothing like the bouillebaisses that I have ever had before. The sauce was very tasty, but...let us say... unusual. Ah but at least we each had those two large langoustines to tackle. There would at last be some 'meat' to savour. With my little lemon scented hand wipe to the ready, I picked one up and started to shell it. But strangely, in spite of my very best endeavours, I could find no flesh within this shelly carapace whatsoever. The second also remained resolutely ungiving, as did the two on Brian's plate. I sucked at mine disconsolately for what little sustenance they could give me.I looked over to our fellow local diners. They seemed to be well satisfied. Had they perhaps received more fish? After all , we were deemed to be tourists and were supposedly unlikely to return again.I noticed grimly the two large working cranes that are hovering over the port. International developers have come to town and are peddling luxury apartments to wealthy foreigners, constructed from the ancient wine 'chais' of yore.
The moral of the tale is clear. When looking for a good meal avoid the tourist honeypots. If you do choose to eat there, stick to a plate of fine local oysters and you can't go wrong.