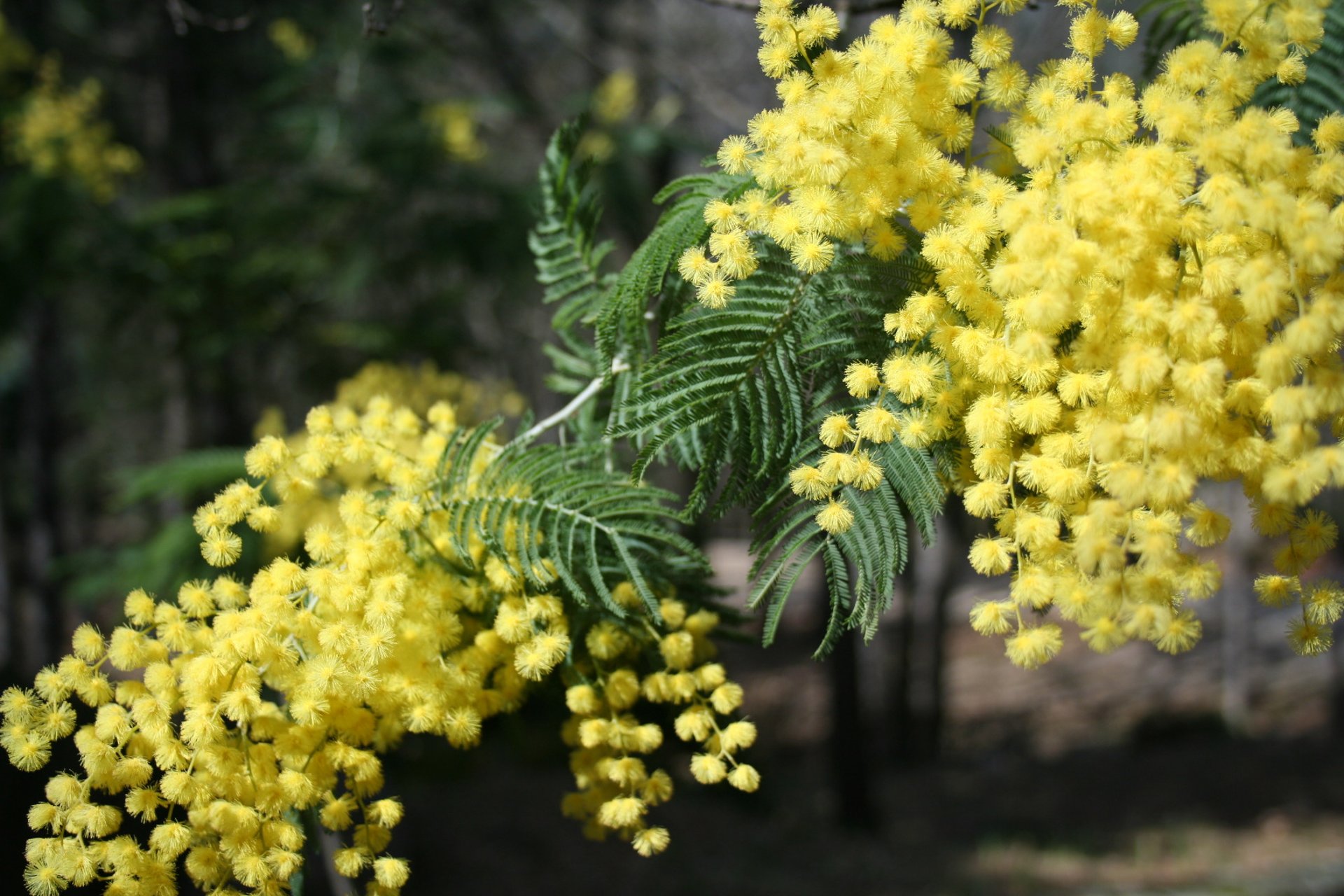 A Cause for Worry?
Some things are blooming far too early, and climate change is receiving the blame . Should we be worried?
SEASONSCLIMATE CHANGE
Just before Christmas we went out to gather holly, cypress branches and cones to decorate our lounge. But we also made a trip to our local church yard to gather something else which may surprise you. It was hidden away in a sheltered corner between the church walls, but we knew exactly where to look , for we find it there every year. What's more , as we got closer, it's perfume drew us on. The beautiful old mimosa tree that grows there was in full bloom. Now mimosa trees do not normally flower at this time of year. Indeed their very presence is a little precarious as they are sensitive to heavy frosts . The mimosa shrubs that grow like weeds on our domaine regularly die off in sub zero temperatures. But they put out runners, and within a couple of years we are rewarded with billows of yellow pom pom flowers once more to bring inside the house. Every second Sunday in February the picturesque village of Roquebrun in the Orb valley holds 'la fete du mimosa' in which the street is filled with pageant cars bedecked with mimosa blossom. But Roquebrun has an exceptional micro climate, and February is still very early around here to see the mimosa in bloom. It is only in early March that our local town and the surrounding countryside light up with yellow , and I always say to myself, "I never realised there were so many mimosa trees." Sadly two years ago a number of Lodève's most impressive mimosa trees died. Let's hope that our village church mimosa blooms early every year as a result of its privileged position and not climate change.
But it is frequently said that certain plants are returning far too early in the year nowadays. And what's more the approach of winter felt strange to us this year, as summer flowering plants continued well into the autumn. Should we be alarmed? Of course we should . Research last year found that UK plants are flowering almost a month earlier on average. And as for 'exceptional weather events,' these seem to be occurring with such frequency nowadays that they are no longer exceptional. The havoc that climate change is playing with the ecosphere and the disruption to our animal and bird life is distressing.
As individuals we will try to play our part to offset this, replacing gas with air source heat pumps and cutting out flying wherever possible . Brian has long dreamed of building a shed to house our mower and gardening tools. Now it will go ahead in the spring with solar panels on its roof. But one big dilemma remains. Should we forsake our diesel car for an electrical vehicle? It is relatively old now, but still has many km remaining on the clock. It could be said that more carbon would be produced in manufacturing a new electric car for us than we will ever create with our limited mileage. And of course we are old. True power to change things lies in the hands of the young. In spite of adverse older voices from the right wing press, I have every confidence that they will prevail.